Need a dieline or template for a pocket folder or door hanger?
Visit our templates page and grab the one the you need. Or, request a template in the event Obi-Wan has convinced you that "this is not the template you're looking for." *Jedi hand wave*

---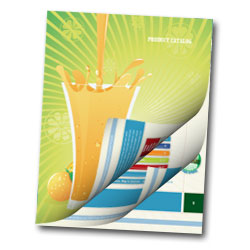 Try Envision Printing's E-Commerce Site. It's 100% Trade!!
The best source for high quality, 4, 5 and 6-color printing just made it easier than ever to order 4 color flyers, postcards, brochures, posters, pocket folders, booklets and more!! Our new e-commerce site is available strictly to the trade for qualified resellers. Please click here to register for a login. Or, click the Place A New Order link at the top of the page.

If you've already registered with our secure, new e-commerce site, click here to login and place an order.


We provide process color printing at wholesale prices to the printing trade. With a complete Heidelberg shop, from our full-service prepress department through printing and bindery, quality is assured. Our product list includes brochures, flyers, newsletters, pocket folders, catalogs, static cling, plastics and more.
To download useful software and find helpful information, search our Resources & Support area. To learn more about us, browse through our Company Information section. An easy-to-use pulldown menu, search engine, and link to our contact form appear on each page. As well, feel free to consult the site map at any time if you're having trouble locating a particular item. If there's anything we can do to improve our site, please let us know.